William Wright 1863-1951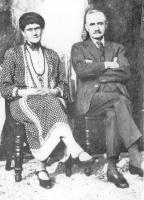 Hannah & William Wright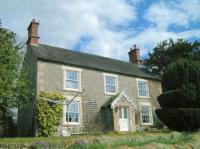 Pike House, Thorpe
William Wright was born in 1863 at Bradbourne in Derbyshire, the son of William Wright 1826-1904 of Bradbourne and his wife nee Sarah Anne Redfern 1834-1904.

He was baptised at Bradbourne on 27 September 1863.

In 1891 he was still a bachelor, farming as head of the household at Clapp Gate in Bradbourne.

He married Hannah Elizabeth Tomson in 1897. She was born at Onecote, Staffordshire in 1866, the daughter of John and Hannah Tomson.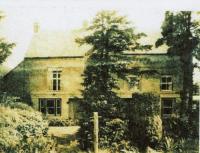 Hill Crest, Thorpe
They had no children.

In 1901 he and his wife were farming at Upper Hanson. By 1911 he was farming at Pike House in Thorpe. Later they moved to Hill Crest in Thorpe.

Hannah Elizabeth Wright nee Tomson died at Hill Crest on 23 December 1936 aged 70, and was buried at Thorpe.

William Wright died on 10 March 1951 aged 87 years, and was buried with his wife at Thorpe, where there is a monumental inscription to their memory.
His Will was proved on 31 May 1951 (1).


Reference
(1) "WRIGHT William of Hill Crest Thorpe Derbyshire died 10 March 1951 Probate London 31 May to Charles Frederick Wright garage sales manager and Robert Harrison Rose solicitor. Effects £36909 13s 10d." England & Wales, National Probate Calendar (Index of Wills and Administrations) 1858-1966 (1951) page 736. Charles Frederick Wright 1899-1981 was his nephew, the son of his brother Frank Wright.

---