Helen Wright 1861-1945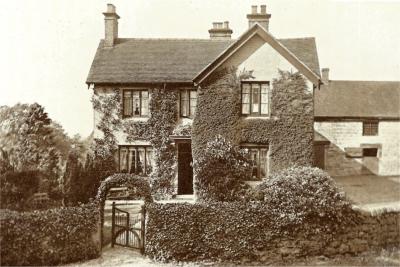 Park Gate Farm
Helen Wright was born on 11 August 1861 at Bradbourne in Derbyshire, the daughter of William Wright 1826-1904 of Bradbourne and his wife née Sarah Anne Redfern 1834-1904. She was baptised there on 16 September 1861.

In 1910 she was with her unmarried brother Thomas Edward Wright at Park Gate farm in Bradbourne, and was there when the Census was taken in 1911.

At the end of her life she was living at Highcroft, Windmill Lane in Ashbourne, Derbyshire (2). She was unmarried.

She died on 27 November 1945 aged 84 years, and was buried at Bradbourne where there is a memorial gravestone.

---
(1) Derbyshire Advertiser 15 October 1910.
(2) Ashbourne News 6 December 1945.

---