Thomas Gould 1800-1878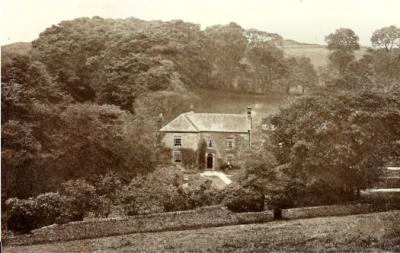 Hanson Grange in the 1870s
Thomas Gould was born in 1800 at Hanson Grange in Derbyshire, the son of William Gould 1755-1845 and his wife née Anne Richardson 1776-1819.

Working for him there in 1861 were his groom William Askey aged sixteen and a farm servant James Austin aged twenty-five (1).

In 1871 Thomas Gould employed as his shepherd Thomas Oakden, the husband of Anne Oakden nee Anne Adams.

Thomas Gould died unmarried on 24 August 1878 aged 77 years, and was buried at Thorpe, where there is a memorial gravestone.


Note
(1) In 1888 James Austin married Mary Hambleton, a cousin of William Askey. Her father Samuel Hambleton was the brother of Hannah Hambleton the mother of William Askey.


---