Anne Gould 1806-1885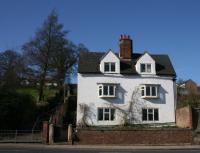 Hanson Mount
Anne Gould was born on 19 December 1806 at Hanson Grange in Derbyshire, the daughter of William Gould 1755-1845 and his wife née Anne Richardson 1776-1819.

She lived at home with her family at Hanson Grange. When her father died in 1845 her brother Thomas Gould took over the farm, and she continued to live there until he died in 1878. She then moved, with her sister Catherine and their niece and companion Eliza Wright to a house in Church Street, Ashbourne that they named Hanson Mount.

Anne Gould died on 13 July 1885 and was buried at Thorpe, where there is a memorial gravestone. She was unmarried.

---