Francis Gould 1804-1877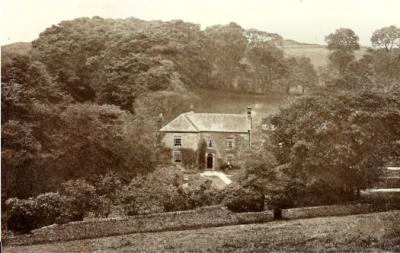 Hanson Grange in the 1870s
Francis Gould was born in 1804 at Hanson Grange in Thorpe parish in Derbyshire. He was the son of William Gould 1755-1845 of Hanson Grange and his wife nee Anne Richardson 1776-1819.

He married Hannah Needham Champion 1804-1840 on 8 March 1831.

They had a daughter Frances Gould 1832-1913 known in the family as Fanny. In 1854 she was
married to Joseph Leach 1827-1897, a Lancashire cotton and insurance broker.

Hannah Needham Gould died in 1840.

In 1848 her widower Francis Gould married Susannah Briggs 1814-1892 at Derby.

Susannah Gould died on 16 March 1892 at Clifton near Bristol aged 78 years. She was buried at Thorpe in Derbyshire.

Francis Gould died on 13 May 1877 at Clifton aged 73 years. He also was buried at Thorpe in Derbyshire, where there is a memorial gravestone to himself and his wife Susannah Gould.


---