John Long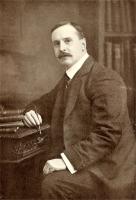 John Long 1864-1935
In 1909, Nat Gould wrote that "I came into contact with my present publisher, Mr. John Long, about five or six years ago". The year of their meeting would therefore be 1902 or 1903. The first novel that John Long published for him was, however, in 1905. The two men quickly became friends. "The first time we met he asked me to place a novel with him". Then they met again. "Finally I said I would do him a dozen novels and three annuals in three years, if he cared to take it on". He did, and John Long remained his publisher for the rest of his life (1).

Under the expert guidance of John Long changes were made to the titles of some books already published when they were reprinted. Fashions were changing. Out went long-winded Victorian titles, and in came briefer snappy names. In 1892, for example, his third novel bore the title Running it Off, or Hard Hit : an Enthralling Story of Racing, Love and Intrigue. In the following year his fifth was entitled Harry Dale's Jockey "Wild Rose" Her Life and Adventures. These were shortened for later editions to just the first three words in each case. Short titles became normal for later books.

Some old titles were completely changed in subsequent editions issued by John Long. The strange title Horse or Blacksmith? for a book originally published in 1897 was altered to Hills and Dales – a far more apt name for a rural story set mainly in Bradbourne masquerading as "Millbourne".

Life's Web had been first published by Everett in 1902, but for subsequent John Long editions in 1920 and 1934 it was renamed A Near Thing. The Chance of a Lifetime first published by John Long in 1907 became The Lottery Colt for the 1910 edition.

Between the publication of their first novel in 1905 and Nat Gould's death in 1919, about fifty books appeared under the imprint of John Long Ltd. Furthermore new editions appeared of many of the earlier novels originally published by Routledge or Everett.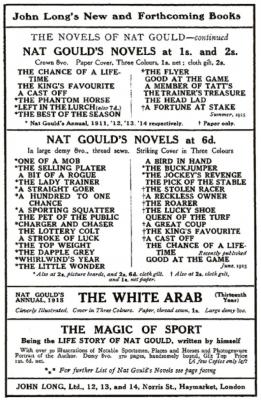 John Long Advert 1915
In 1915 John Long was currently advertising no fewer than 46 books by Nat Gould, and 57 in 1920.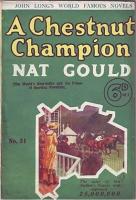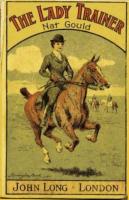 One shilling yellowback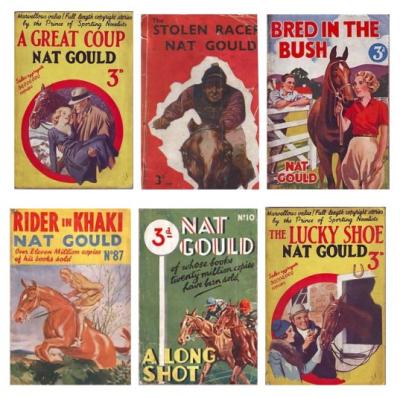 Threepenny Paperbacks
New books were first issued at the price of six shillings. Then a year later hardback editions appeared priced at two shillings in cloth with gilt lettering, and at one shilling for editions in three-coloured paper covers. The shilling editions were probably the yellowbacks.

Thread-sewn sixpenny editions were published with "Striking Cover in Three Colours" of novels that had been first published at least two years previously. Some novels were also published in cloth with gilt at two shillings and six pence. There were seven-penny softback editions, bound in red cloth with pictorial wrappers.

The Magic of Sport was published in 1909 as a special edition at twelve shillings and sixpence. John Long Ltd were clearly experienced in responding to the demand for books new and reprinted.

John Long issued Nat Gould novels in various series. "John Long's World Famous Novels" priced at 6d included A Chestnut Champion (first published in 1920). Many were published at the selling price of threepence.

During the 1920s and 1930s the cover pictures of published books followed the dress fashions of the day. Updated covers were appeared in subsequent editions.

John Long, for so many years the publisher and personal friend of Nat Gould, died on 16 September 1935 (2).


References
(1) The Magic of Sport page 198; Nat Gould: the Biography by Tom Askey (2017) pages 113 to 120.
(2) His obituary appeared in The Times on 17 September 1935.



---