An Appreciation
The 1920 edition of the novel entitled The Runaways published by G.H. Robinson and J. Birch was prefaced with "Nat Gould : An Appreciation" written by E. Laton Blacklands, one of his very many enthusiastic admirers. The author Nat Gould had died in the previous year.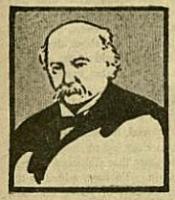 "NAT GOULD: AN APPRECIATION.

NAT GOULD'S novels of the Turf are read and enjoyed by multitudes of men and women all over the world. That in itself is a guarantee of literary merit. Had he been a stylist, the sale of his hundred odd books would never have run into a score of millions. He wrote to please and not to puzzle, to give pleasure and not to educate, and his reward came in the gratitude of a host of admirers of clean, healthy fiction.

His main theme was the King of Sports and the Sport of Kings. Nat Gould dearly loved a horse, and so does the great British public, including those who have no liking for racing. It is a characteristic as national as our admiration of ships, sailors and the sea. The theme fascinated him, and, combined with a gift for writing, was one of the secrets of his success. Another reason for his almost boundless popularity is to be found in the "atmosphere" of his stories, which is created without elaborate literary setting. The machinery of it is hidden by reason of its very artlessness. The romance is told in a plain, straightforward way that carries intense conviction, and though the plots are neither subtle nor involved, they are unfolded in so vigorous and lifelike a manner that few people who pick up one of Nat Gould's novels are able to put it down before having finished the last chapter. Few modern writers can boast that they are read and understood at a single sitting.

His novels ring true. They are clean, manly and sincere. There is nothing vicious about them. As The Times truly said of Nat Gould in its obituary notice of him, "He must have written some millions of words, but few of them were wasted, if a rattling good story makes a reader happier and more contented for having read it."

Such praise is praise indeed, for literature that is involved and appeals to a select few obviously cannot have the influence of literature that embraces so large a section of the population. To have added to the enjoyment of so vast a number of young and old, rich and poor, were a monument worthy of any man.

Nathaniel Gould was born in Manchester in 1857, and died in 1919. His wide experience as a journalist in England and Australia doubtless explained his methods of rapid workmanship, while his travels in the Antipodes and elsewhere afforded him that "local colour" which is not the least pleasing characteristic of his novels. He not only wrote of outdoor life, but enjoyed it, for racing, driving and gardening were his hobbies.

E. LATON BLACKLANDS."

---