John Gould 1628-1669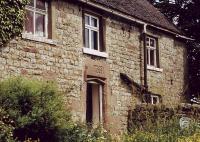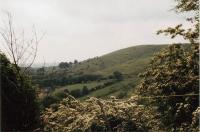 View from Herbage Farm
John Gould was born in about 1628 at Herbage in the Staffordshire moorlands, the ancestral home of his family.

He was the son of John and Dorothy Gould.

He married Elizabeth (maiden surname unknown).
She died in 1682.

They had the following children:

John Gould. He was the elder son and inherited the family farm at Herbage.

William Gould. He farmed at The Lowe near Longnor, and in 1684 moved to nearby Pilsbury Grange in Hartington parish in Derbyshire.

Mary Gould. She married Thomas Finney.

Their father John Gould died in 1669. An Inventory of his possessions was taken on 14 January 1669. His Will is dated 1 January 1669, and was proved at Lichfield in 1670.

The Will of his widow Elizabeth Gould is dated 19 December 1678. An Inventory of her possessions was taken on 7 April 1682. Her Will was proved at Lichfield on 20 June 1683, probate being granted to her sons John Gould and William Gould.


Reference
Information concerning this family and their ancestors and immediate descendants and the photographs illustrating this webpage were kindly provided by Ann and Michael Hanson whose extensive and scholarly work on the Goulds of Herbage has been carried out over many years.

---